Back to News
For Immediate Release
Firmware Update: V2.0 for MS-60B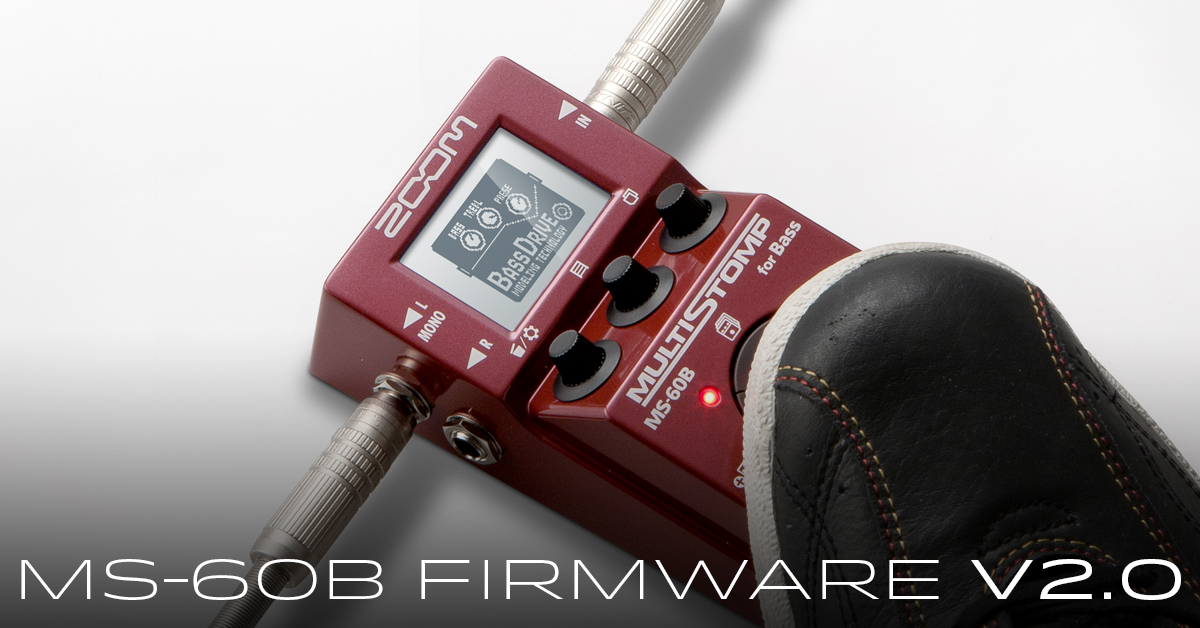 The MultiStomp MS-60B, Zoom's versatile bass effects pedal has just been given a firmware update. Firmware Version 2.0 adds 84 new effects in addition to the 58 effects the MS-60B already has.
Firmware Version 2.0 opens up a variety of playing and music-making possibilities. It offers bassists famous amp models like SWR SM-900, Ampeg B-15, POLYTONE MINI-BRUTE III, Marshall SUPER BASS, Gallien-Krueger 800RB and EDEN WT-800. There are also new stompbox effects that include ORANGE SQUEEZER, ROSS Compressor, FUZZ FACE, BOSS CE-1, MXR M-117R and Electro-Harmonix SmallClone.
For further information of effects available on the MS-60B, please refer to the MS-60B V2.0 Effects List (PDF).
Download the latest MS-60B firmware (V2.0)
* Manufacturer names and product names are trademarks or registered trademarks of their respective owners. The names are used only to illustrate sonic characteristics and do not indicate any affiliation with the Zoom Corporation or Zoom North America.
© 2017 ZOOM Corporation. All Rights Reserved.