Back to News
For Immediate Release
Software Update: ARQ Editor for Windows and Mac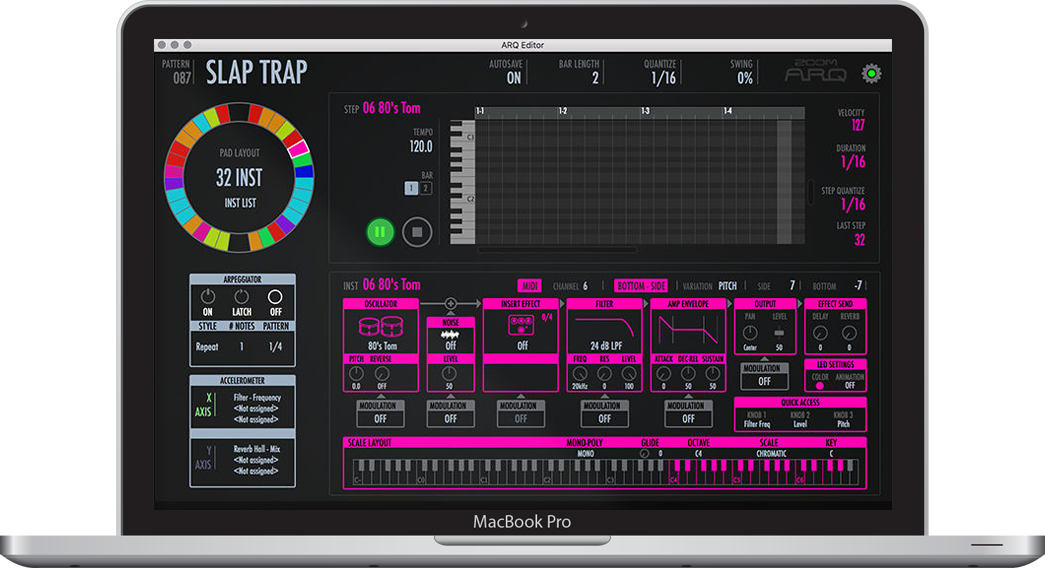 The new ARQ Editor lets you view and access all of the ARQ's functions right from your computer. And its latest update (version 1.01) which has just been released, now includes the following:
New Windows operating system compatibility
Fixed the issue: ARQ editor sometimes froze when the filter/delay parameters were edited quickly.
Fixed the issue: When the Depth parameter of one Mod Block was edited, Depth parameters of other Mod Blocks were also edited.
Other minor fixes such as display changes.
Download the latest ARQ Editor (v1.01)
© 2017 ZOOM Corporation. All Rights Reserved.