Back to News
For Immediate Release
SOFTWARE UPDATE: GUITAR LAB 3.0
For G5n, G3n, G3Xn and B3n users Zoom's Guitar Lab software has been a one-stop shop for free, instant downloads of patches, effects and amp/cabinet emulators. With regular updates, creators have had access to a constant stream of new, exciting tools. The simple UI made even new creators comfortable experimenting.
Now, Guitar Lab 3.0, a break-through version of the classic software is making patch and effects management even easier.
To use Guitar Lab 3, the product firmware needs to  be updated.
Please update the firmware to the following version.
G5n:System ver3.0 or later
G3n/G3Xn/B3n:System ver2.0 or later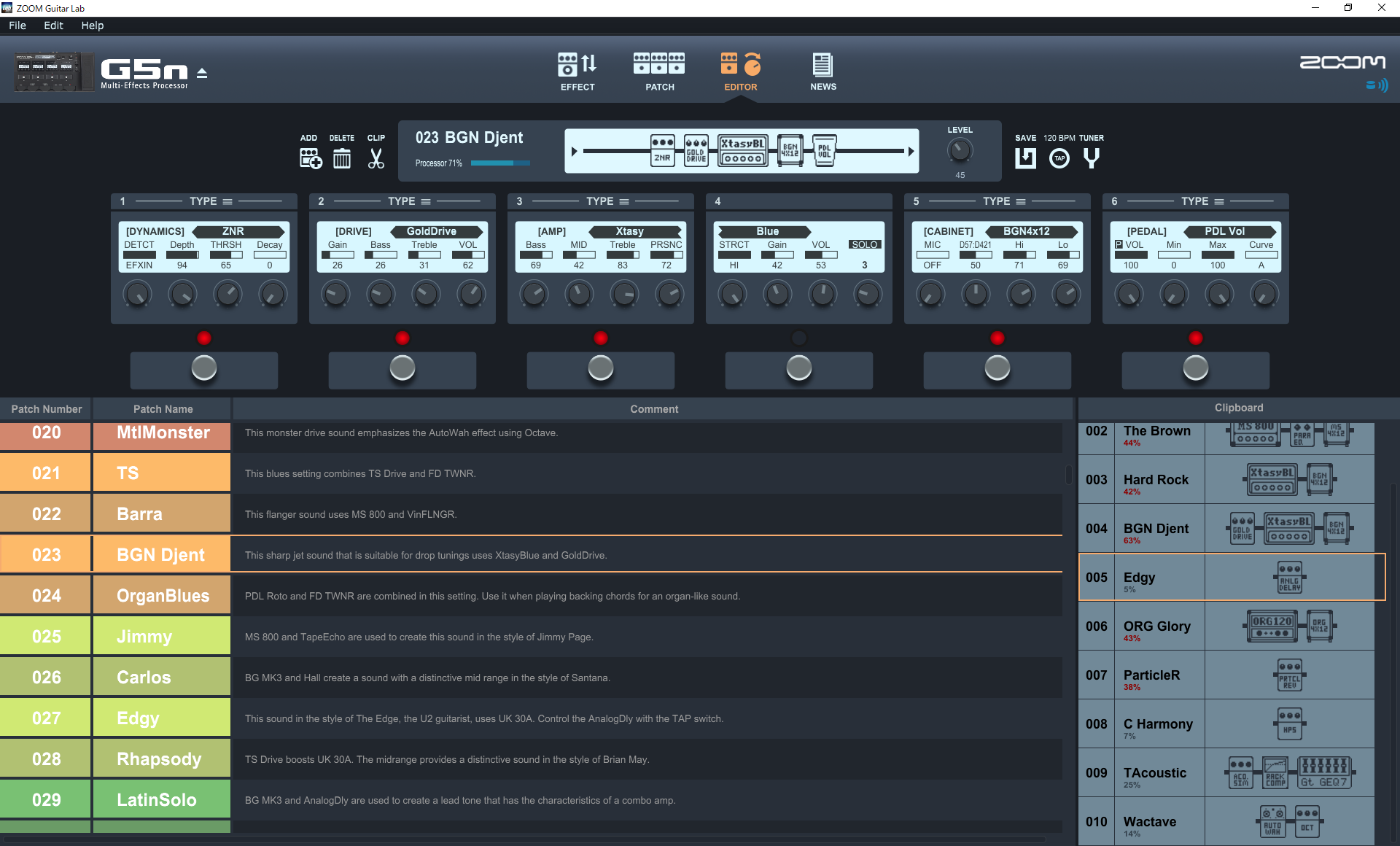 Guitar Lab 3.0 includes new features such as:
A totally new Patch Editor which allows users to add, edit, rearrange, delete effects to create their own patches
Patch Clips enabling users to store, share and quickly build new patches from their favorite effect combinations.
Enhanced effect processing display in the Effect and Editor views to help users select the best effects to maximize their sound and optimize hardware CPU
An integrated News view to keep users informed of the latest patch updates with new content being downloaded from Zoom each time the user runs the app and clicks the News
An updated Effect View featuring detailed parameter descriptions for each effect, eliminating the need for users to download and reference the Effect List file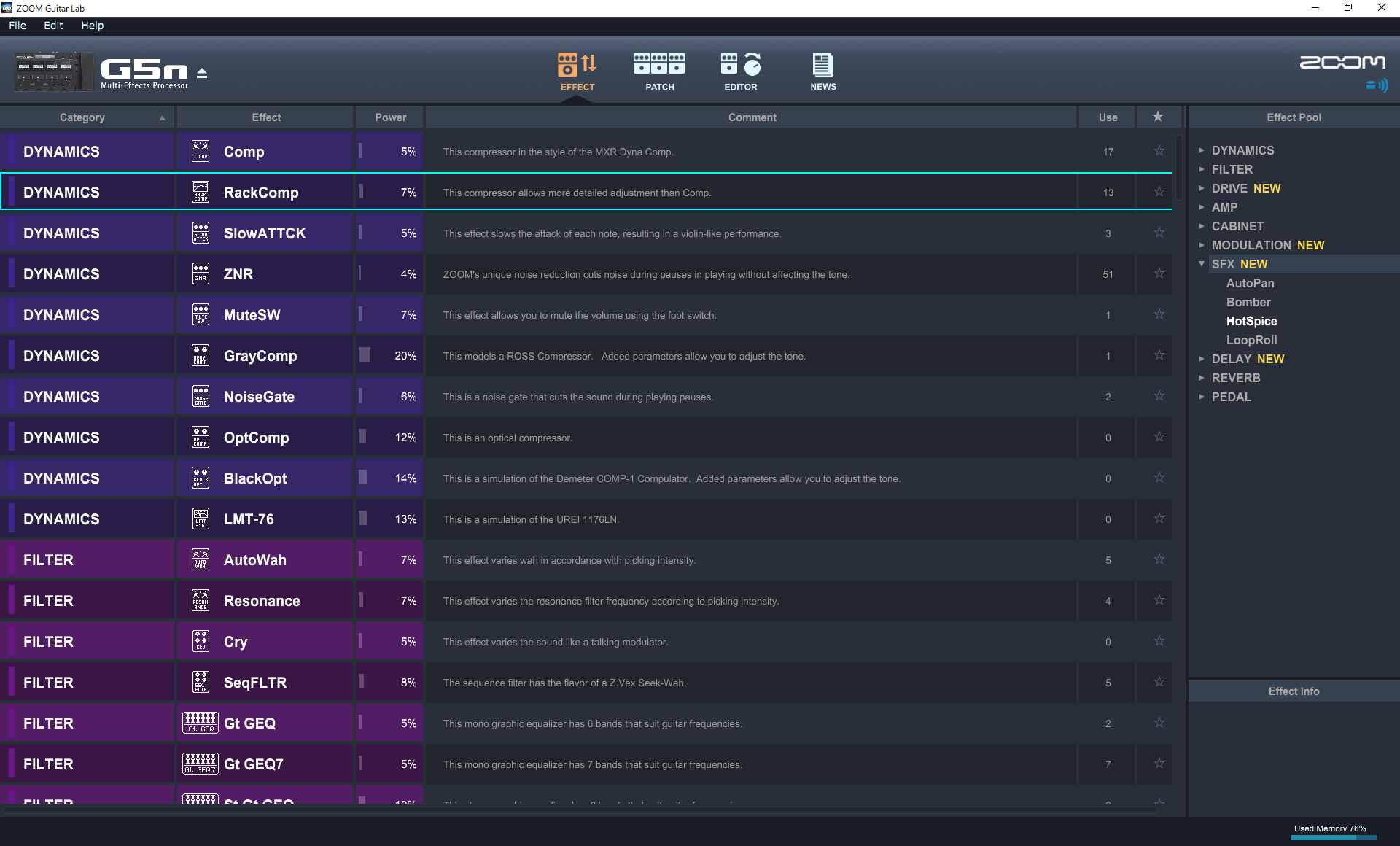 Download the Guitar Lab 3.0 for Windows (ZIP / 36.5MB)
Download the Guitar Lab 3.0 for Mac (ZIP / 20.8MB)
© 2018 ZOOM Corporation. All Rights Reserved.