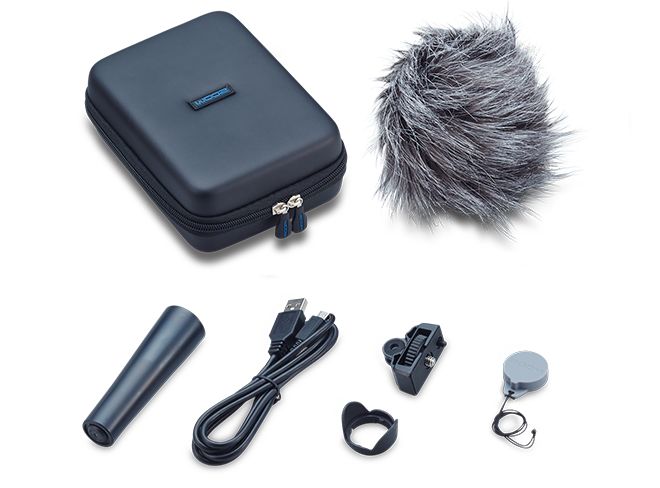 APQ-2n
Q2n Accessory Pack
The APQ-2n is an accessory pack for the Zoom Q2n Handy Video Recorder that maximizes your video recording experience. It offers you a variety of recording tools so you can be prepared whenever creativity strikes.
The accessory pack includes a lens hood
to block unwanted light or glare from your
shots, as well as a hairy windscreen for
recording crystal clear sound in any
environment.
With the APQ-2n, you get a tripod to mic
stand adapter so you can mount your Q2n
onto a microphone stand with ease. There's
also a tripod to three-prong action camera
mount adapter for attaching your Q2n to
poles, handles, and other places to achieve
a variety of shots and angles.
The included USB cable makes connection
to a computer or iPad simple. And a lens
cover and padded shell case help prevent
wear and tear on the Q2n.
The APQ-2n includes:
Padded-shell case for Q2n
Hairy windscreen
Tripod to mic stand adapter
Lens cover
Lens hood
USB cable
Tripod to three-prong action
camera mount adapter