Back to News
For Immediate Release
Software Update: HandyShare 9.0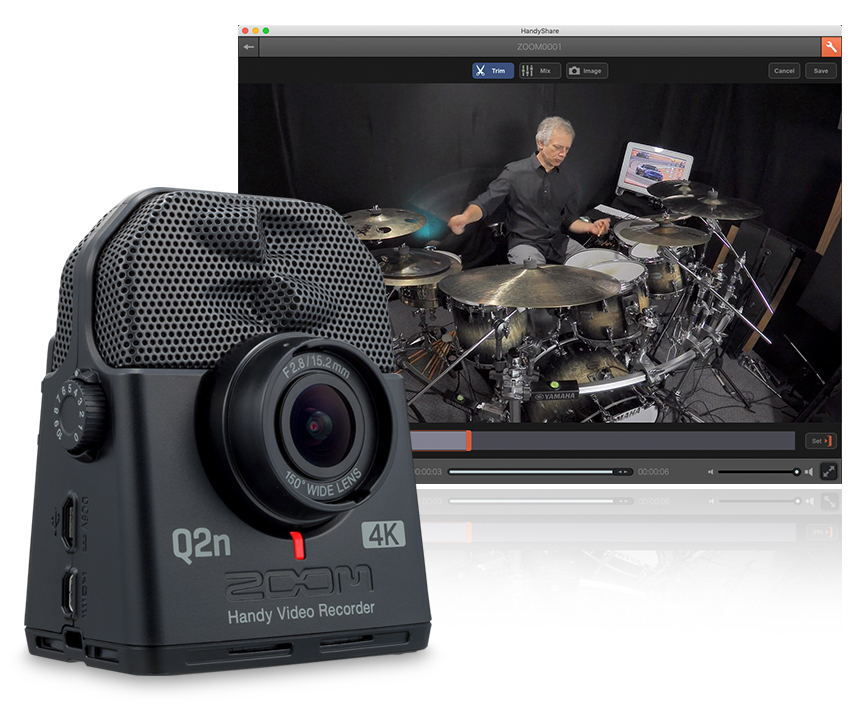 ZOOM HandyShare version 9.0 has been released to add full compatibility with the newest Q2n-4K Handy Video Recorder.
HandyShare is the software application for Mac/PC, available as free download from Zoom, that allows for fast trimming and quick edits of your video and audio files captured on the Q-series of recorders.
HandyShare 9 will auto-start when Q2n-4K is connected to Mac/PC and provide support for 4K video and real-time preview of your edits. Version 9 also assures compatibility with any footage previously recorded on other Q-series models, such as Q2n or even Q8, as it will allow for seamless access in the Library for both HD and 4K video files.
Download the HandyShare 9.0 for Windows (ZIP / 92.2MB)
Download the HandyShare 9.0 for Mac (ZIP / 29.7MB)
© 2019 ZOOM Corporation. All Rights Reserved.